Hotel Info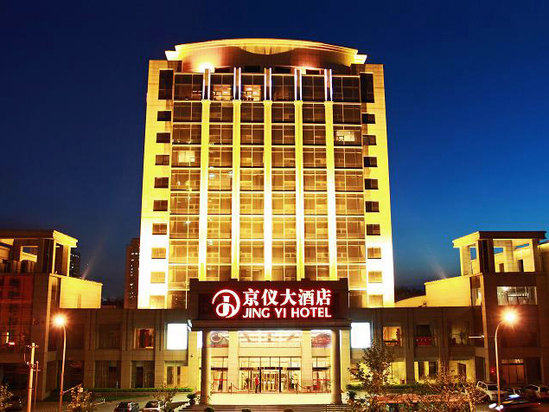 Beijing Jingyi Hotel
is located in the core area of Zhongguancun High Tech Park, which is known as China's Silicon Valley. It is within driving distance of water cube and bird's nest. The hotel is adjacent to Yuanmingyuan and Summer Palace in the north and Zhichun Road subway station in Zhongguancun.
It is designed by a famous American designer, and its unique patio style lobby is magnificent. The rooms are decorated with warm and elegant decoration, and each room can have free wireless internet access.
At the same time, it has a western restaurant and a Chinese restaurant serving official and local specialties to meet the different needs of guests.
The hotel is equipped with 'health room', which is innovative from the six dimensions of living space, safety and comfort. It brings you the technology intelligent guest room of temperature, freshness, cleanliness, comfort, health and convenience, which will bring you a new experience of living. The design style of guest room is modern and simple, bringing you elegant aesthetic experience. The room is equipped with independent air inlet and exhaust, PM2.5 fresh air purification system to provide fresh air for 24 hours; Equipped with ultraviolet sterilization, ozone automatic sterilization equipment, light sterilization, health accompanied, sterilization, sanitary environment more at ease; 5.1 stereo surround sound, bring you immersive, meticulous and beautiful audio-visual experience; The 6.5-inch super large TV is equipped with a mobile phone projection function to give you a pleasant feeling; Retro macarone refrigerator takes care of your healthy diet; More intelligent electric curtain, comfortable and comfortable; Direct drinking purified water, super filtration of bacteria and impurities in the water, scientific and technological water purification to ensure the safety of drinking water. Jingyi health room will create a 'smart, beautiful, healthy and warm' living life for you from the multiple dimensions of safety, space, sound, water and light. It will be opened together with you when you arrive, and the 'smart' life will be refined ?? 。
Breakfast price
: CNY50($6.8) / person
Breakfast type
: Buffet (Western, Chinese)